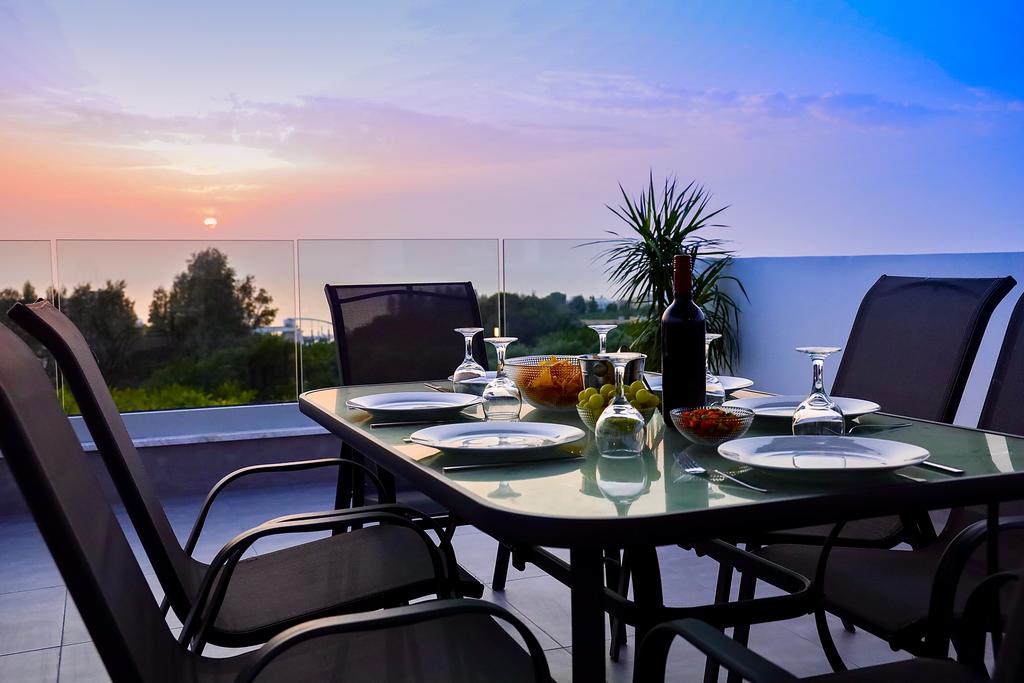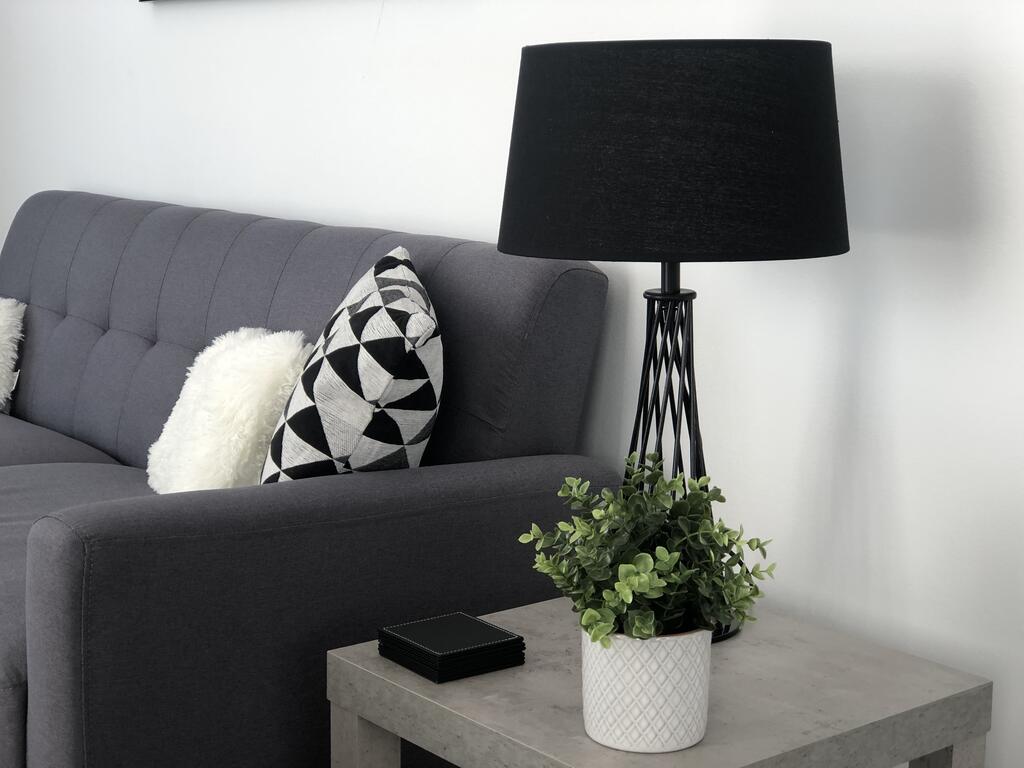 Sophias luxury villas are three brand new ,spacious ,private villas with a distinctly modern, Mediterranean style, situated amongst the lush banana plantations and citrus groves in the small village of Kissonerga.
The villas accommodate up to six guests each offering three immaculate en-suite bedrooms , decorated tastefully with fresh white sheets and a relaxing soft colour palette. On the walls large frames pictures show lovely photographs of the stunning views and landscapes found locally in and around Paphos.
The open plan living/dining area has a fully fitted kitchen with a dining table , dishwasher, fridge-freezer, microwave, kettle, cooker and oven. The lounge has comfortable seating for six, a TV and sliding doors leading out to the private pool.There is also free wi-fi and Android box for your entertainment.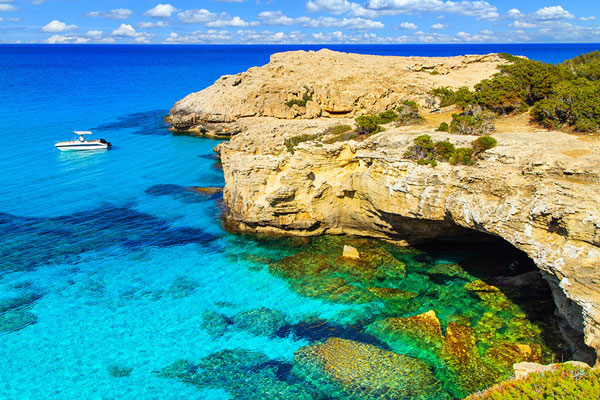 Kissonerga village is steeped in history and dates back to 6500 BC at the time of the Neolithic era.The Mosphilia site and stone roundhouses, which is just 200 metres from the villas, is the largest prehistoric site in Paphos.Opposite the villas is an archaelogical dig which contains remains of the earliest brewery from the Early-Bronze Age.
In the summer archaelogical students come to dig and study the area offering the public a chance to find out about the history.
In 2019 Kissonerga was awarded the Green Community of Cyprus award and has been ranked first in recycling in the Paphos district for 3 consecutive years.